Mutant Attack!
Created on 24.09.2017 10:57:46 by Neocronicle
Neocron Citizens are concerned about recent reports of increased mutant activity, so it's up to the Neocronicle to investigate details and background information. Of course our first official video call connected to the City Administration, only to hear that there is nothing to be confirmed or denied on this matter.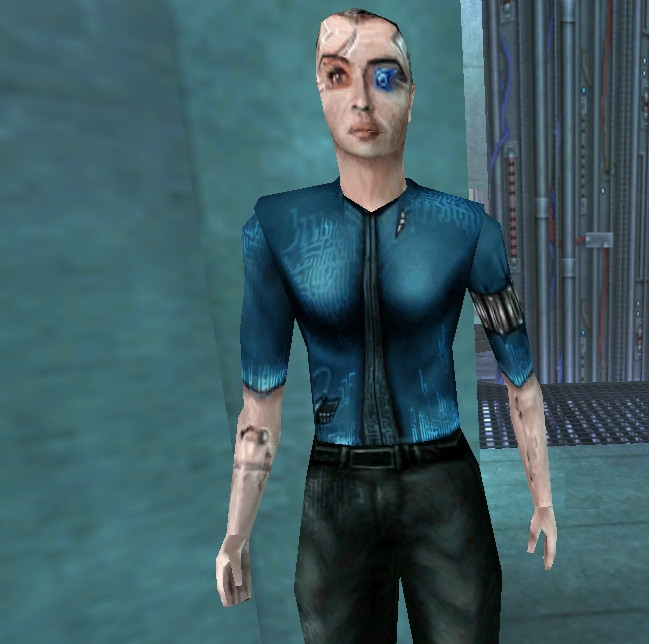 Fortunately we received a citycom message out of Tech Haven soon after – do those scientists just know more than ordinary people? As our reporter Tudor VanDerMeer traveled to the underground fortress of self-declared enlightenment for an interview with Fallen Angels data experts, we are now able to shed some light on the situation. Following is a recent conversation with a member of the FA chaos control center, pictured above.
"Dear citizens of Neocron - and i feel the need to address you this way - we all are in a dangerous situation.
As you all know, the corporations of Neocron city are competing for quite some time now, especially in the high-tech industries. This fierce competition has developed to a point, where you could call this an undeclared corporate war as well. We all heard reports of attempts of blackmail, murdered and missing persons.
But lately this cold corporate war has spread out into the hacknet, and this is where the real danger lurks. A rumour even says it's a fight for control of Cryton's, Neocron's most important high-tech retail chain.The Fallen Angels know of an on-going cyberwar between Tangent Technologies, Biotech, NeXT and Protopharm. Unlike former clashes and single casualties within company ranks, the danger is now spreading out to everyone and everywhere. As general security measures have been weakened in the increasing cyber-attacks, mutants are now enabled to break electronic seals on street latches and outdoor facilities - not unlike the taking over of undefended outposts in the wastelands. This situation is monitored by chaos control center of Tech Haven, but we're lacking the power to defend anyone against future mutant attacks. Be warned, citizens of Neocron!"